Fuel the Frontlines – Part 2
Happy Giving Tuesday Now! As we continue celebrating the frontline workers, please join us in giving a big air five to the Miriam's Kitchen Social Services and Street Outreach Teams.


Left to right:  Kate Baasch and Bob Glennon of Social Services. Danica Hawkins and Sari Frankel of Street Outreach. Emergency packs of surgical masks, hand sanitizers, and socks ready to be distributed to unsheltered individuals.
Kate, Bob, Danica and Sari are just a few more examples of the amazing Miriam's Kitchen frontline workers, who have gone above and beyond to help keep our guests experiencing homelessness safe, healthy and informed.
They literally meet guests wherever they are in our 33 square mile coverage area (nearly half of DC) to provide essential supplies and critical care.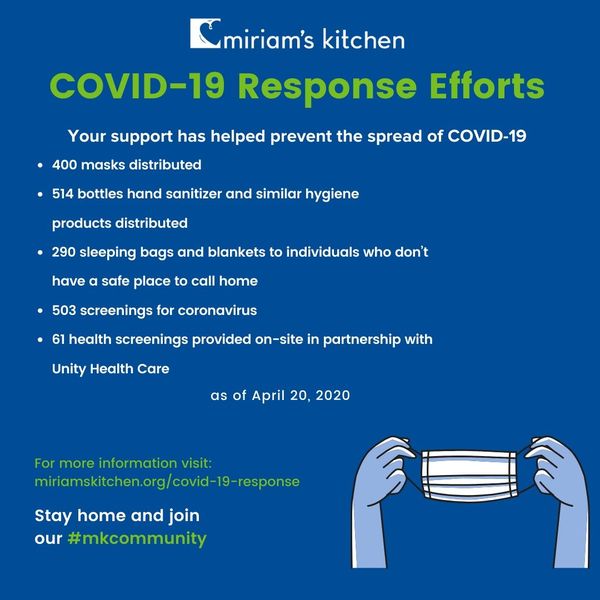 You can leave some messages of support for staff on the frontlines of Miriam's Kitchen here.  
And if you are looking for a way to fuel the frontlines and support your neighbors in need, then please consider donating to Miriam's Kitchen. 
We are so grateful for the caring community of individuals who have donated already.
Many people continue to reach out asking how they can help, and we are excited to share this giving opportunity with you!
When you give to Miriam's Kitchen, you are helping to make an immediate difference in our neighborhood for our community members who are most vulnerable. And if you give today, you can make DOUBLE the difference thanks to our $10,000 match!
See how your gift can make a difference below: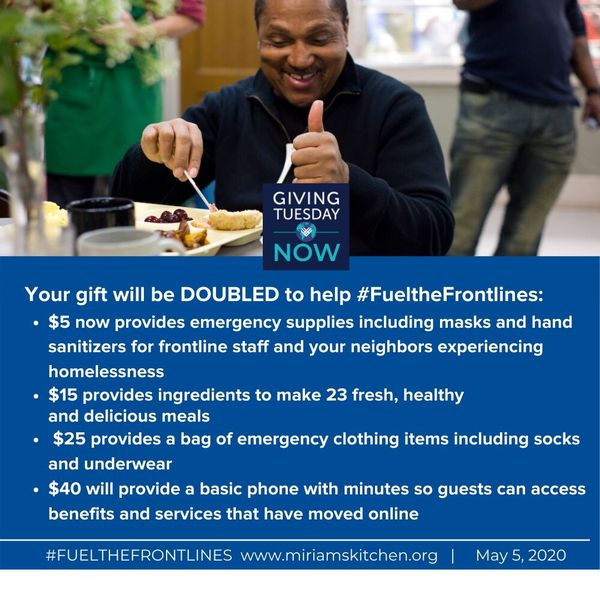 Give now to DOUBLE YOUR IMPACT. Your kind donation will support and sustain our emergency response efforts to help our neighbors experiencing homelessness during this time of uncertainty.
As a small thank you for your donation, you will be invited to an online coffee chat on Wednesday, May 6th at 10:30am featuring the following perspectives from the frontlines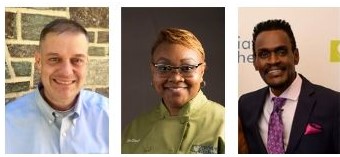 Scott Schenkelberg, President and CEO – Why closing was not an option
Cheryl Bell, Executive Chef – What it takes to keep meals going
Tony Burns, Advocacy Fellow – COVID-19's impact on guests and how to affect change
We hope you can join us!
We are excited to see what we can accomplish when our community comes together and hope to see you at our online coffee chat!